Collard Green Mac & Cheese

Active: HRS, 10MINS
Total: HRS, 55MINS
12 People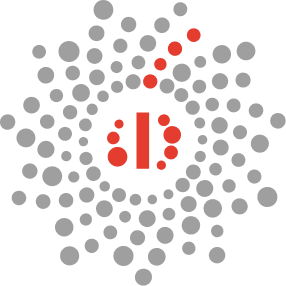 0% personalization
Nutrition Facts (Per Serving)
Total Calories (per serving): 467.8, %DV: 23.4
---
View All
Collard Green Mac & Cheese
Nutrition Facts (per serving), servings ~12
Total Calories (per serving): 467.8, %DV: 23.4
---
(Please Note: Nutrition info only accurate within +/- 10% for generic premade ingredients (GPIs) such as "chicken stock", "pasta sauce" or "pastry dough". That level of accuracy may not be appropriate for individuals with some medical conditions. Please consult your physician if you have concerns about using a recipe.)
Ingredients
Mac and Cheese

1 Pounds (lbs) Elbow Macaroni, cooked al dente
5 Cups (cu) Milk
6 Tablespoons (Tbsp) Butter
0.25 Cups (cu) All Purpose Flour
2 Teaspoons (tsp) Worcestershire Sauce
2 Teaspoons (tsp) Hot Sauce
2 Teaspoons (tsp) Mustard
0.5 Pounds (lbs) Cheddar Cheese, Grated
0.5 Pounds (lbs) American Cheese, Grated
4 Cups (cu) Collard Greens, stripped off stems and chopped into 2 inch pieces

Breadcrumb Topping

1.5 Cups (cu) Panko
4 Tablespoons (Tbsp) Butter, melted
1 Teaspoons (tsp) Smoked Paprika
Directions
Preheat oven to 350 degrees.
For the topping, combine all ingredients in a small bowl, mixing well. Set aside until ready to use.
In a medium saucepan over medium low heat, melt butter. Add flour to melted butter, whisking until smooth.
Cook roux (butter/flour mixture) for 1 – 2 minutes, stirring often. Whisk milk into roux, whisking until smooth.
Bring mixture just to a boil then add remaining ingredients, mixing until cheese melts
In a large bowl, combine elbow macaroni and cheese sauce, mixing well
Spray a 9 x 13-inch casserole with cooking spray. Pour macaroni mixture into prepared pan
Sprinkle topping evenly over macaroni and cheese. Place pan on a cookie sheet and place in preheated oven. Bake 30 – 45 minutes or until golden and bubbly. Serves 12.
ALL PURPOSE FLOUR
No options.
---
AMERICAN CHEESE
No options.
---
---
CHEDDAR CHEESE
No options.
---
---
ELBOW MACARONI AL DENTE
No options.
---
---
---
---
---
---
WORCHESTERSHIRE SAUCE
No options.
---