Falafel Pita
A delicious and crunchy middle eastern dinner staple.
KOSHER
PESCATARIAN
VEGETARIAN

Active: HRS, 35MINS
Total: HRS, 45MINS
4 People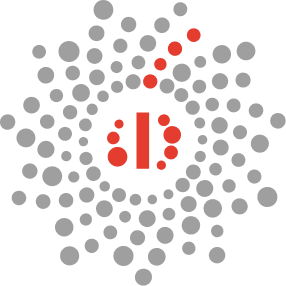 0% personalization
Nutrition Facts (Per Serving)
Total Calories (per serving): 692.7, %DV: 34.6
---
View All
Falafel Pita
Nutrition Facts (per serving), servings ~4
Total Calories (per serving): 692.7, %DV: 34.6
---
(Please Note: Nutrition info only accurate within +/- 10% for generic premade ingredients (GPIs) such as "chicken stock", "pasta sauce" or "pastry dough". That level of accuracy may not be appropriate for individuals with some medical conditions. Please consult your physician if you have concerns about using a recipe.)
Ingredients
540 ml Chickpeas (1 can, rinsed and drained)
2 cloves garlic
1 Teaspoons (tsp) ground cumin
1 Teaspoons (tsp) Ground Coriander
2 Tablespoons (Tbsp) Fresh Cilantro
1 small Green Chili
1 large egg
2 Tablespoons (Tbsp) Flour
2 Tablespoons (Tbsp) Olive Oil
100 g red cabbage, finely sliced
1 medium Carrot, Grated
.35 medium Cucumber, cut into sticks
1 small red onion, sliced
4 Whole Pita breads
2 Tablespoons (Tbsp) Hummus
.5 small lemon, juice of
Directions
Combine the chickpeas with the garlic, cumin, both types of cilantro and chili until you get a coarse puree.Salt lightly.
Add the egg and 1 tbsp. tablespoons of flour
Mix again to homogenize. Pour into a salad bowl and adjust the seasoning. Reserve 30 minutes in the refrigerator.
Meanwhile, put all the raw vegetables in a bowl and mix them well.
Flour your hands with the rest of the flour, then shape 8 falafels with the refrigerated preparation.
Heat the oil in a large skillet over medium heat. Fry the falafels for about 3 minutes on each side: they should be crispy and nicely browned
Transfer them to paper towels. When ready to serve, lightly toast the pitas in the toaster
Open them up. Combine the hummus and lemon juice. Divide this mixture among the pitas, as well as the raw vegetables and falafels. Serve immediately.
---
---
---
---
CUCUMBER STICKS
No options.
---
---
---
---
---
---
---
---
---
---
---
---