Grilled Peach and Pecan Goat Cheese Salad.
Sweet, tangy, creamy with crunch! Everything you could want in a salad.
KOSHER
PESCATARIAN
VEGETARIAN
Recipe Notes: The peaches should be ripe but just so, still firm enough to handle, cut and have a little bite.If you want a more pronounced and floral orange flavor, try adding 1/2 teaspoon of Orange flower water to the dressing.

Active: HRS, 10MINS
Total: HRS, 10MINS
4 People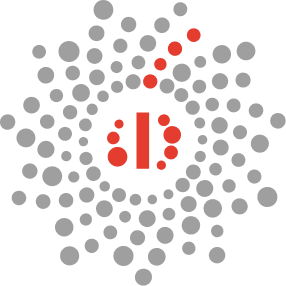 0% personalization
Nutrition Facts (Per Serving)
Total Calories (per serving): 310.2, %DV: 15.5
---
View All
Grilled Peach and Pecan Goat Cheese Salad.
Nutrition Facts (per serving), servings ~4
Total Calories (per serving): 310.2, %DV: 15.5
---
(Please Note: Nutrition info only accurate within +/- 10% for generic premade ingredients (GPIs) such as "chicken stock", "pasta sauce" or "pastry dough". That level of accuracy may not be appropriate for individuals with some medical conditions. Please consult your physician if you have concerns about using a recipe.)
Ingredients
Salad

1 Head Green Sweet Crisp Lettuce
4 Peaches
4 oz Goat Cheese
0.5 Cups (cu) Pecans
5 Tablespoons (Tbsp) Cilantro
0.25 Teaspoons (tsp) Sea Salt
0.125 Teaspoons (tsp) Black Pepper, Ground
2 Teaspoons (tsp) Olive Oil

Dressing

2 Tablespoons (Tbsp) Olive Oil
1 Tablespoons (Tbsp) rice wine vinegar
1 Teaspoon (tsp) Orange Marmalade
0.125 Teaspoons (tsp) Salt
Directions
Lightly Roast and chop Pecans, Cut peaches into 1/8s. Tear the lettuce and break up the goat cheese into small pieces
Pre-Heat Grill. Toss peaches in oil with salt and pepper.
Grill the Peaches just long enough to mark each side. The center should still have a slight crunch.
Using lettuce as a bed on each plate, arrange the peaches and goat cheese.
Sprinkle cilantro and pecans, onto each dish.
For the dressing, put all ingredients together in a small bowl and whisk.
BLACK PEPPER GROUND
No options.
---
---
---
GREEN SWEET CRISP LETTUCE
No options.
---
---
ORANGE MARMALADE
No options.
---
---
---
RICE WINE VINEGAR
No options.
---
---
---