Red Bean Gratin
Raisins, red peppers, herbs and spices give an interesting note to this substantial gratin of rice, various vegetables and beans, accompanied by fresh yogurt.

Active: HRS, 30MINS
Total: HRS, 30MINS
4 People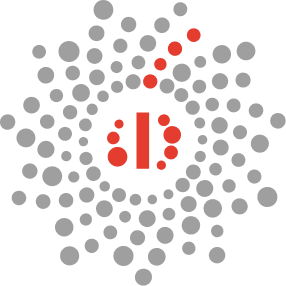 0% personalization
Nutrition Facts (Per Serving)
Total Calories (per serving): 0, %DV: 0
---
View All
Red Bean Gratin
Nutrition Facts (per serving), servings ~4
Total Calories (per serving): 0, %DV: 0
---
(Please Note: Nutrition info only accurate within +/- 10% for generic premade ingredients (GPIs) such as "chicken stock", "pasta sauce" or "pastry dough". That level of accuracy may not be appropriate for individuals with some medical conditions. Please consult your physician if you have concerns about using a recipe.)
Ingredients
3 Tablespoons (Tbsp) olive oil
1 medium onion
2 stalks celery
1 whole red pepper
.6 Cups (cu) raisins
.25 Teaspoons (tsp) dried oregano
.25 Teaspoons (tsp) chili powder
1 Teaspoons (tsp) ground cumin
540 ml canned tomatoes, chopped
200 Grams (g) broccoli
30 Grams (g) coriander
540 ml red beans
3 Cups (cu) cooked rice
125 Grams (g) frozen corn
2 Tablespoons (Tbsp) grated Parmesan
0.6 Cups (cu) yogurt
Directions
Boil some water. Heat the oil over very low heat in a casserole dish.
Peel the onion and chop it. Wash the celery and chop it finely, then peel and crush the garlic.
Sauté everything in the oil for 5 minutes.
Wash the pepper and remove the seeds, then dice it and sauté for 2 minutes in the casserole dish with the raisins, oregano, chili and cumin.
Add salt and pepper, the tomatoes and 5 tablespoons of water. Bring to a boil, reduce the heat and simmer for 5 minutes
Wash the broccoli and divide it into small florets, put it in a saucepan and cover with boiling water. Bring to the boil, cook for 2 minutes, drain.
Preheat the grill to medium heat. Chop 4 tablespoons of coriander. Drain and rinse the kidney beans; add them to the vegetables along with the rice and corn.
Bring to a boil, lower the heat and simmer for 2 minutes. Add the broccoli and leave for 1 minute more.
Remove the casserole dish from the heat, add the coriander and the grated Parmesan. Slide under the grill 5 to 6.
Serve this gratin with yogurt or sour cream and crusty bread.