Rosemary-Honey Pork Tenderloin
Seared Rosemary-Honey Pork Tenderloin Medallions with Kale & Apple Sauté
Recipe Notes: Season with Applewood smoked salt

Active: HRS, 15MINS
Total: 1HRS, MINS
6 People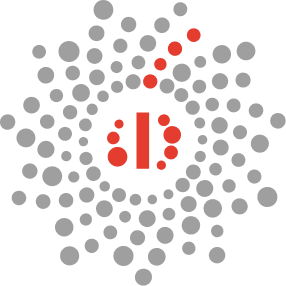 0% personalization
Nutrition Facts (Per Serving)
Total Calories (per serving): 409.3, %DV: 20.5
---
View All
Rosemary-Honey Pork Tenderloin
Nutrition Facts (per serving), servings ~6
Total Calories (per serving): 409.3, %DV: 20.5
---
(Please Note: Nutrition info only accurate within +/- 10% for generic premade ingredients (GPIs) such as "chicken stock", "pasta sauce" or "pastry dough". That level of accuracy may not be appropriate for individuals with some medical conditions. Please consult your physician if you have concerns about using a recipe.)
Ingredients
1.5 Pounds (lbs) Pork Tenderloin, Cut into 12 medallions
3 Sprigs Rosemary, Rubbed to release Oil
2 Cloves Garlic, roughly Chopped
2 Tablespoons (Tbsp) Honey
0.5 Cups (cu) Pecan Oil
1 Bunch Kale, Roughly Chopped
2 Teaspoons (tsp) Miso, (dissolved in water)
0.5 Cups (cu) Water, (to dissolve miso)
1 Teaspoons (tsp) Honey
0.5 Whole Lemon
1 Whole Apple, skin on, cored, diced
Directions
Cut pork tenderloin into 12 medallions, about 1 inch slices. Generously season with applewood smoked salt and cracked pepper.
Place in zip-top bag or lay pork medallions flat in a shallow container with rubbed rosemary, most of the garlic, honey, and ½ cup pecan oil. Marinate at least 30 minutes.
Preheat cast iron skillet with 1 tablespoon pecan oil over high heat. Sear pork tenderloin medallions in batches, about 3 minutes per side.
Place medallions on plate as they are finished cooking, and tent with foil to keep warm.
In the same pan, lowered to medium high heat, add kale and ½ teaspoon reserved garlic and toss to coat with oil and begin wilting, then add miso and water mixture. Bring liquid to a boil. Cook, uncovered, until miso is reduced by about half and kale is almost tender.
Drizzle honey over the top, add apples, toss to coat with sauce, and let apples soften about 3 minutes.
Add a squeeze of lemon juice, lower heat to medium-low, and return pork medallions to pan. Cover to reheat pork, then uncover and serve in the skillet.
---
CLOVES GARLIC ROUGHLY
No options.
---
---
---
---
---
---
---
PORK TENDERLOIN MEDALIONS
No options.
---
SPRIGS ROSEMARY RUBBED RELEASE OIL
No options.
---