The BEST Pizza Dough
Bring the artisan pizza taste into your kitchen!
KOSHER
PESCATARIAN
VEGAN
VEGETARIAN
Recipe Notes: Baking this dough at 425 for 18 - 22mins or 450 for 14 - 17mins should give you excellent results. You can also use this dough recipe for outdoor wood-fired pizza ovens at temperatures from 500F up to 900F!

Active: 1HRS, MINS
Total: 72HRS, MINS
8 People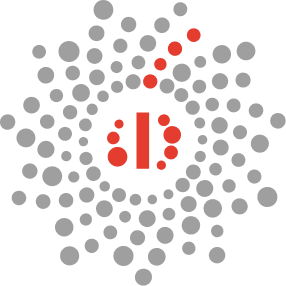 0% personalization
Nutrition Facts (Per Serving)
Total Calories (per serving): 546.8, %DV: 27.3
---
View All
The BEST Pizza Dough
Nutrition Facts (per serving), servings ~8
Total Calories (per serving): 546.8, %DV: 27.3
---
(Please Note: Nutrition info only accurate within +/- 10% for generic premade ingredients (GPIs) such as "chicken stock", "pasta sauce" or "pastry dough". That level of accuracy may not be appropriate for individuals with some medical conditions. Please consult your physician if you have concerns about using a recipe.)
Ingredients
"Biga" Pizza Dough Starter

300 grams Flour
150 grams water
2 grams DRY ACTIVE YEAST

Pizza Dough

900 grams Flour
600 grams water
20 grams sea salt
Directions
To make the biga, add the flour, water and yeast into a mixing bowl and using your HANDS (important), mix until the dough is a mostly solid mass.
Kneed the dough for 5 mins on a wooden cutting board / chopping block
In a clean food safe container rip small chunks off of the dough and drop them in so that they sort of stay separated and there are small air pockets between chunks
Allow the starter to sit on the counter for 1 - 2 hours, then place in the fridge for 2-3 days
To make the dough once your biga starter is ready combine the water and re-chunk up your biga by ripping apart the biga into small chunks again.
If you have an electric mixer, you can mix the water and biga together with the mixer on low, but otherwise let the biga soak for 20mins before trying to mix by hand.
If mixing by hand, squeeze the biga chunks until they get smaller and smaller for about 5-10mins
Add 1/3 of the flour and all of the salt to the water and biga mixture and continue mixing
Add the other 2/3rds of the flour slowly, working the dough continuously -- it's good to have a helper or an electric mixer for this stage, but one can certainly do it by hand!
once the dough is fully incorporated with all the flour added, transfer the dough into a freshly oiled bowl (use olive oil generously to coat the inside of the bowl) and cover with a cloth
Allow dough to rise for 3-6 hours
The dough should double (or more than double) in size, without "un-puffing" the dough rip off chunks and weigh them (shoot for 250 grams/ea), cover in flour and place on a cookie sheet on parchment paper
allow dough balls to rise for 1hr
You should have 8 pizza balls that will make 12 - 14" personal pies. Dough balls can be frozen for up to 3 months too!
Add your favorite italian herbs / spices to the dough for a special treat!
DRY ACTIVE YEAST
No options.
---
---
---