Tofu Satay Skewers
A vibrant Satay sauce livens up tofu in this great summer time dish. The vegetables make this a whole meal.
KOSHER
PESCATARIAN
VEGETARIAN

Active: HRS, 20MINS
Total: HRS, 50MINS
4 People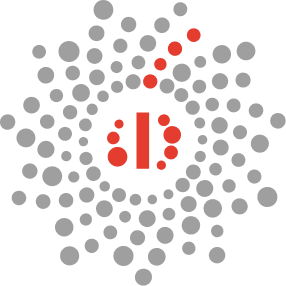 0% personalization
Nutrition Facts (Per Serving)
Total Calories (per serving): 424, %DV: 21.2
---
View All
Tofu Satay Skewers
Nutrition Facts (per serving), servings ~4
Total Calories (per serving): 424, %DV: 21.2
---
(Please Note: Nutrition info only accurate within +/- 10% for generic premade ingredients (GPIs) such as "chicken stock", "pasta sauce" or "pastry dough". That level of accuracy may not be appropriate for individuals with some medical conditions. Please consult your physician if you have concerns about using a recipe.)
Ingredients
Tofu Skewers

400 Grams (g) Firm Tofu
1 medium eggplant
1 small red onion
0.5 medium cucumber
3.5 Cups (cu) fresh bean sprouts
8 small baby corn
2 Tablespoons (Tbsp) Unsalted Peanuts

Satay Sauce

.25 Cups (cu) Crunchy Peanut Butter
1 Tablespoons (Tbsp) low sodium soy sauce
1 Tablespoons (Tbsp) liquid honey
1 Tablespoons (Tbsp) Rice Vinegar
1 small green onion
.5 Cups (cu) low fat coconut milk
1 Tablespoons (Tbsp) chilli sauce
Directions
To prepare the sata sauce that will sublimate this vegetarian recipe, put all the ingredients in the bowl of the blender and mix for about 30 seconds, until you obtain a thick sauce. Pour it into a bowl and set aside in the refrigerator.
Cut the tofu and eggplant into 2.5cm cubes. Peel the red onion and cut it into 8 wedges. Peel the cucumber and cut it into sticks. Rinse and pat dry the bean sprouts.
Cook the baby corn on the cob for 2 to 3 minutes in boiling water, then drain them and immediately run them under cool water. Divide the cucumber sticks, bean sprouts, baby corn on the cob and peanuts in the serving dish.
Thread the tofu and eggplant cubes and the red onion wedges on wooden skewers, alternating them. Drizzle them with a little satay sauce and grill them for 10 to 12 minutes on the barbecue or on a lightly oiled grill, turning them several times during cooking
Arrange the tofu skewers on the contents of the serving dish, cover them with the rest of the satay sauce and serve immediately.
---
---
---
CRUNCHY PEANUT BUTTER
No options.
---
---
---
---
---
LOW FAT COCONUT MILK
No options.
---
LOW SODIUM SOY SAUCE
No options.
---
---
---
---
UNSALTED PEANUTS
No options.
---