Veal Chop, Leek and Mushroom Sauce
An oft overlooked meat with an earthy sauce that pairs well with fall vegetables.

Active: HRS, 15MINS
Total: HRS, 35MINS
4 People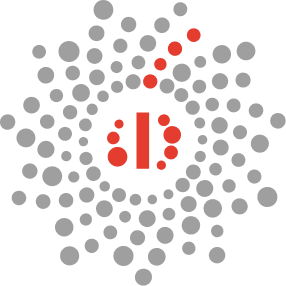 0% personalization
Nutrition Facts (Per Serving)
Total Calories (per serving): 987.8, %DV: 49.4
---
View All
Veal Chop, Leek and Mushroom Sauce
Nutrition Facts (per serving), servings ~4
Total Calories (per serving): 987.8, %DV: 49.4
---
Cholesterol
340.4mg
113.5%
(Please Note: Nutrition info only accurate within +/- 10% for generic premade ingredients (GPIs) such as "chicken stock", "pasta sauce" or "pastry dough". That level of accuracy may not be appropriate for individuals with some medical conditions. Please consult your physician if you have concerns about using a recipe.)
Ingredients
Mash

3 Cups (cu) potatoes peeled and diced
.75 Cups (cu) Milk, 2%
0.3 Cups (cu) Butter
3 Tablespoons (Tbsp) fresh parsley, chopped

Meat

2 Tablespoons (Tbsp) butter, unsalted
1 Teaspoons (tsp) canola oil
4 8 ounce veal chops

Sauce

0
.25 Cups (cu) butter, unsalted
.5 Pounds (lbs) white mushrooms, sliced
1.5 Cups (cu) white leek, chopped
0.25 Cups (cu) iced cider
2 Cups (cu) 35% Cream
Directions
In a saucepan, cook the potatoes in boiling salted water over medium-high heat.
Once cooked, drain them and mash them with the hot milk and butter. Add the parsley.
Preheat the oven to 180 ° C (350 ° F).
In an ovenproof skillet, melt the butter, add the oil and sear the meat for 2 minutes per side over high heat.
Bake for 12 to 15 minutes or until the meat has internal temperature of 55 ° C (130 ° F). Reserve.
In another skillet, melt half the butter and sauté the mushrooms over medium heat.
Remove the mushrooms from the pan and set aside
In the same skillet, melt the remaining butter and drop the leek in it over low heat until it becomes translucent. De glaze with the cider and reduce by half.
Add the cream and continue cooking over medium heat until the mixture becomes thicker. Salt and pepper.
Pass through a sieve. Add the mushrooms.
Serve one veal chop per person with the sauce, mashed potatoes and carrots sautéed in butter.
---
BUTTER UNSALTED
No options.
---
---
---
---
---
---
---
---
---
WHITE MUSHROOMS
No options.
---