Winter Socca with Chickpeas and Fennel
A protein rich bready side. A great alternative to corn bread, nann or pitas.
KOSHER
PESCATARIAN
VEGAN
VEGETARIAN

Active: HRS, 20MINS
Total: HRS, 50MINS
4 People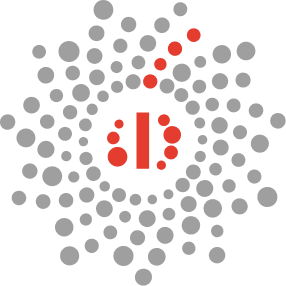 0% personalization
Nutrition Facts (Per Serving)
Total Calories (per serving): 538.6, %DV: 26.9
---
View All
Winter Socca with Chickpeas and Fennel
Nutrition Facts (per serving), servings ~4
Total Calories (per serving): 538.6, %DV: 26.9
---
(Please Note: Nutrition info only accurate within +/- 10% for generic premade ingredients (GPIs) such as "chicken stock", "pasta sauce" or "pastry dough". That level of accuracy may not be appropriate for individuals with some medical conditions. Please consult your physician if you have concerns about using a recipe.)
Ingredients
Socca

200 Grams (g) Chickpea flour
45 ml Olive Oil
400 ml water
0.5 Teaspoons (tsp) garlic powder
0.5 Tablespoons (Tbsp) oregano

Garnish

30 ml Olive Oil
1 clove garlic
200 Grams (g) cooked chickpeas, drained and rinsed
2 Tablespoons (Tbsp) Zaatar
1 bulb fennel
200 Grams (g) spinach
2 Tablespoons (Tbsp) sesame seeds

Sauce

2 Tablespoons (Tbsp) Tahini
30 ml lemon Juice
1 clove garlic
Directions
Mix all the ingredients for the socca together, season with salt and let stand for 30 minutes
Meanwhile, finely grate fennel and mince garlic and blanch the spinach for 2 minutes.
Heat the olive oil, add the garlic, cook 1 minute, add the chickpeas, cook 6 to 8 minutes, until lightly toasted.
Add the zaatar, season with salt. Add the spinach and fennel, cook 4 to 5 minutes.
Heat a little olive oil in a pan, then pour the socca mixture with a ladle. Cook until it begins to get crisp and firm enough to flip, 2 to 3 minutes per side. Repeat depending on the remaining appliance and the size of the pan.
Finely mince the remaining garlic in a bowl. Add the tahini, lemon juice, mix until you get a smooth paste. Add water to the desired consistency.
Garnish each socca with the chickpeas - fennel - spinach mixture and finish with the sauce and the sesame seeds.
---
CHICKPEA FLOUR
No options.
---
---
---
---
---
---
---
---
---
---
---